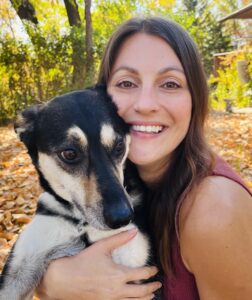 My practice is committed to co-creating a respectful, trusting, and safe therapeutic environment. I have experience using various therapy approaches, and have found that in order to best meet the unique needs of each client and situation, flexibility of approach is essential.

We all feel stuck from time to time, sometimes finding our way through with relative ease, while other times feeling like we may never get out of the quicksand.
Stuck is what happens when we are unable to clearly see the full range of options available to us—as though we have no choice but to keep repeating the same unhelpful patterns—because we don't know any other way to be.
My approach to getting unstuck and welcoming change into our lives involves:
Reconnecting with, and engaging, our forgotten resources and strengths.
Identifying and expanding our range of options—beginning by honestly acknowledging what is most important for us as individuals to begin creating and cultivating in our lives.
Getting to know the perceptions, beliefs, and old patterns that have kept us from realizing the change we want and deserve in our lives. Working to untangle ourselves from these, so we can see more clearly how they play out in our lives, undermining our efforts to make change.
Doing something different! The definition of insanity: Doing the same thing over and over and expecting different results~Albert Einstein. Our conditioned ways tend to be 'comfortably' uncomfortable, so it can be scary to open up to unknown ways of approaching ourselves and others.
Beginning to recognize and appreciate that change is always happening—whether we play an active or passive role in this is our choice. Acknowledging the significance of the small steps of change along the path will inspire and motivate to continue working for change.
Trusting in the inherent strengths and resources each client brings to therapy, I call upon this personal experience and expertise to develop a therapy plan that recognizes and builds upon what is already working well.
Read more about what you can expect when beginning therapy
Please contact me with any questions you may have!
Memberships:
Registered Marriage and Family Therapist: Canadian Association for Marriage and Family Therapy
Education:
Master of Marriage and Family Therapy (MMFT) University of Winnipeg
Bachelor of Arts in Psychology & Conflict Resolution (BA) University of Winnipeg